Berkshire Opera Festival Brings in Boheme
Epic Love and Loss of Innocence Central to the Drama
By:
Susan Hall

-

Jul 28, 2023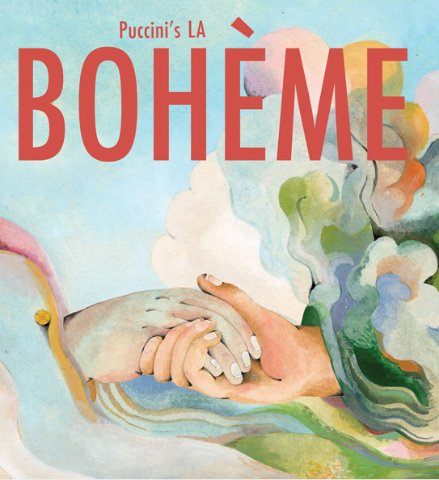 Berkshire Opera Festival continues its 2023 summer season with a mainstage production of Puccini's La Boheme on August 26, August 29, and September 1 at The Colonial Theater in Pittsfield, MA. One of the most beloved operatic love stories of all time, La Bohème is based on Henri Murger's 1851 novel, Scènes de la vie de Bohème, which follows the lives of young people living in the Latin Quarter of Paris. The opera tells the story of Rodolfo and Mimì, two lovers who meet by chance and change each other's lives forever. Puccini's soaring, aching melodies perfectly capture the emotion of every moment, from the exhilaration of young love at first sight to the story's heartbreaking conclusion.
Of BOF's new production, Stage Director and BOF Co-Founder Jonathon Loy says: "This will be a production with a fresh take that will center on the epic love and loss of innocence that these characters face in one of the greatest and most widely-known operas in the canon." BOF Artistic Director and Co-Founder Brian Garman adds: "I am so proud to present La Bohème to our Berkshire audiences, featuring an absolutely top-notch cast that has received praise for their performances around the world. An ideal opera for first-time operagoers and seasoned opera veterans alike, this production is sure to capture your heart."
Playing Rodolfo is tenor Yongzhao Yu, who makes his BOF debut. An expert La Bohème interpreter, he has sung the role of Rodolfo at opera houses across the country, including Houston Grand Opera, Wolf Trap Opera, and Arizona Opera, and he covered the role for The Metropolitan Opera. Opposite Yu is soprano Whitney Morrison, who also makes her BOF debut in the role of Mimì. The rising star from Chicago has been praised for her "vocally sumptuous" performances (Chicago Tribune). Of her performance in the Lyric Opera of Chicago's virtual concert "Lawrence Brownlee and Friends: The Next Chapter," Opera News said, "Whitney Morrison was simply astonishing in everything she sang…This is a voice we need to hear live."
In the role of Marcello, a painter and roommate of Rodolfo, is baritone Benjamin Taylor, whose "beautiful baritone seethe(s) with emotion" (Seen and Heard International). He was last seen at BOF in the 2016 mainstage production of Madama Butterfly. Véronique Filloux plays Musetta, the neighbor of Rodolfo and Marcello. The French-American soprano has been praised for her "expressive, lovingly shaded soprano" and "dazzling coloratura and lithe stage presence [used] to piquant comedic effect" (Opera News).
The children's chorus for this production will be The Chidren's Chorus of Springfield, which offers high-quality musical experiences across languages, cultures, and eras. Of this production, Director Laurie Ellington says: "The Children's Chorus of Springfield is looking forward with great anticipation to collaborating with BOF on their summer production of La Bohème. This will be the first collaboration of its kind for our organization and the children are beyond excited to perform in a large-scale opera, on a big stage, and in such a professional setting. There is so much to learn: singing classical music, singing in Italian, learning the staging, and meeting all the top-notch singers involved in BOF. We think it will be the experience of a lifetime!"
In addition to the three mainstage performances, there will be a free preview event with BOF co-founders at the Berkshire Athenaeum, Pittsfield's Public Library on Saturday, July 29 presented in partnership with Rainbow Seniors; and a free pre-performance talk on Saturday, August 26, at the Colonial Theatre with dramaturg Cori Ellison at 12pm (11:45am doors), which is open to all ticket holders.