Howell Binkley at 64
Award-winning Lighting Designer Succumbs to Cancer
By:
Aaron Krause

-

Aug 17, 2020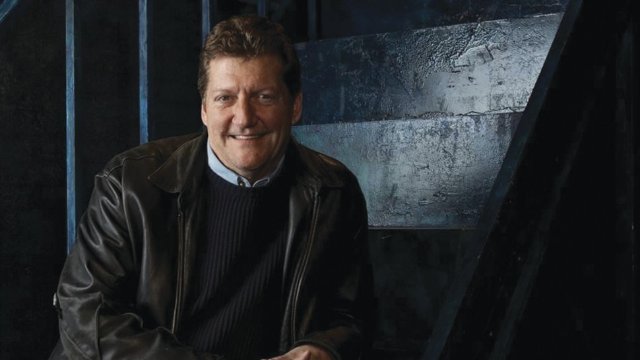 One of Broadway's most renowned lighting designers, a two-time Tony Award winner who also received nominations for many other awards, died on Friday. Howell Binkley was 64. He succumbed to lung cancer at a hospital in Jacksonville, N.C., his wife, Joyce Storey, confirmed on Facebook.
Binkley's designs included the original Broadway productions of Jersey Boys and Hamilton. His work on both earned him the Tony Award in 2006 and 2016, respectively. In addition, Binkley earned an Olivier Award for Hamilton's West End staging in 2018.
The late designer made his Broadway debut by designing the lighting for Kiss of a Spider-Woman in 1993. For his work on that production, Binkley received a Tony nomination. Other credits include Avenue Q, In the Heights, Come From Away, and Ain't Too Proud — The Life and Times of the Temptations. For each of those productions, Binkley earned Tony nominations. Altogether, he vied nine times for the Tony, which is Broadway's highest honor.
Binkley was born in Winston-Salem, N.C. He studied at East Carolina University before moving to New York City in 1978. In 1985, Binkley and choreographer David Parsons founded the Parsons Dance Company. It's a modern company which has toured all over the world.
According to the "Winston Salem Journal," Binkley developed his lighting style through his work on dance performances.
"You are sculpting the body from all sides in order to give definition to the body as it turns, as it's lifted, as it rolls on the ground," Binkley said for a "Journal" story. "I try in my lighting of plays and musicals to use that same carving tool."
By the end of the 90's, Binkley established himself as one of Broadway's most in-demand lighting designers. His work included original productions such as Summer: The Donna Summer Musical, Escape to Margaritaville, Prince of Broadway, Allegiance, Memphis, and The Full Monty. In addition, Binkley designed the lighting for Broadway revivals. They included Gypsy in 2008, West Side Story in 2009, and Jesus Christ Superstar in 2012. Altogether, Binkley designed the lighting for 52 Broadway shows.
In addition to his work in New York City, Binkley designed lighting on the national tours of Applause in 1996; tick, tick…BOOM! in 2003, and Flashdance in 2012. Audiences most recently witnessed his work earlier this year in the world premiere of Fly at La Jolla Playhouse in southern California.
Following Binkley's death, members of the Broadway community and others wrote tributes online.
"A big light just went out on Broadway and the West End," actor David Shannon wrote on Twitter. "Take a bow Howell Binkley."
Also, playwright, lyricist, and author Joe DiPetro wrote, "RIP to the great lighting designer, Howell Binkley. He illuminated so many theatrical worlds. A genius and a gentleman."
In addition, Performer Chad Kimball wrote: "What a sweet man. A sweet friend. So sad, but so happy to have known you. Rest In Peace, Howell."
Composer Jason Robert Brown and Hamilton creator Lin-Manuel Miranda also paid tribute.
"Thank you for sculpting in light and elevating every moment you touched," Miranda wrote.
Meanwhile, Brown wrote, "Howell Binkley was a special man, charming, and smart, and collaborative, and talented as hell. We did three shows on Broadway together, and every time we sat in tech, I marveled at the way he made the stage come alive. Safe journeys, Howell. Thank you for your light."