North Adams: Art About Town, DownStreet
Painting the City Red White and Blue
By: Charles Giuliano - 08/31/2012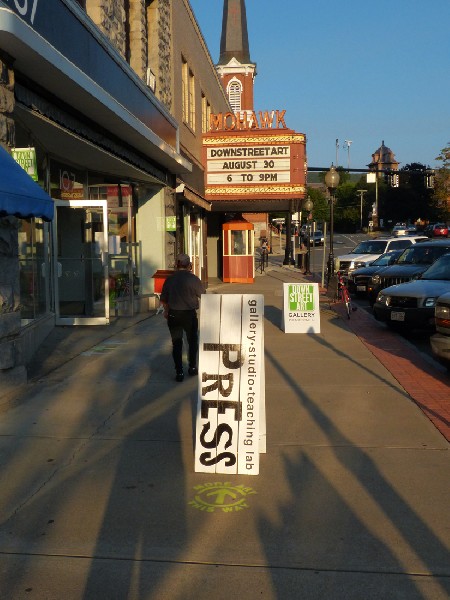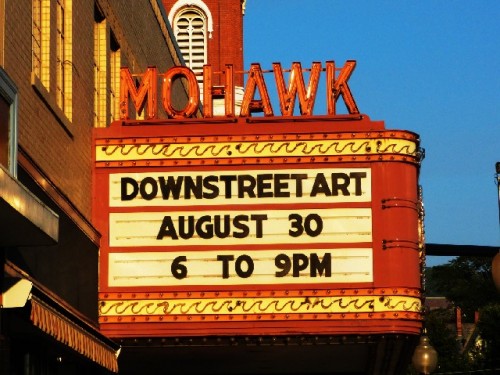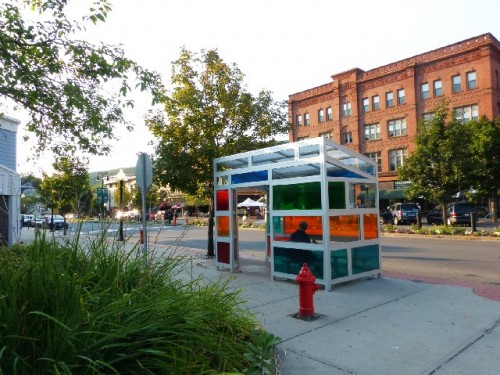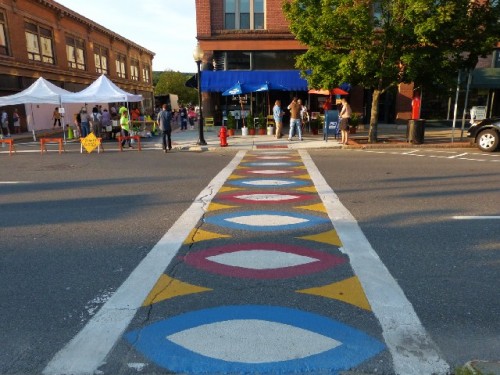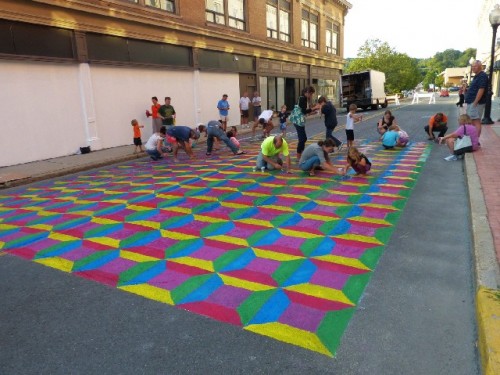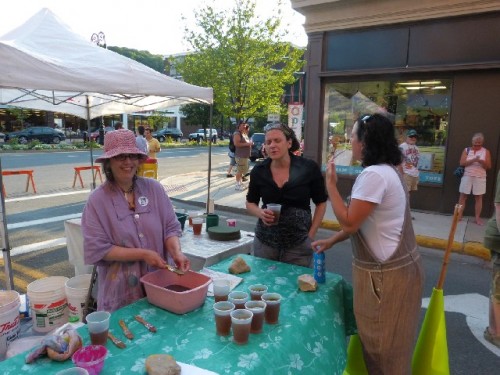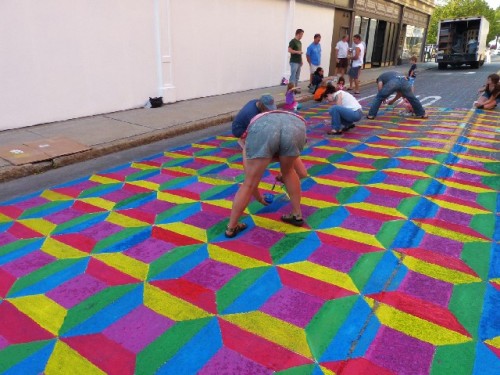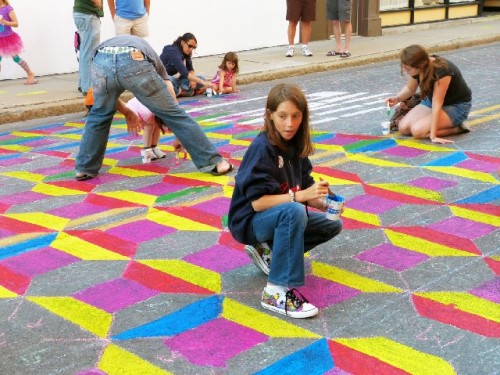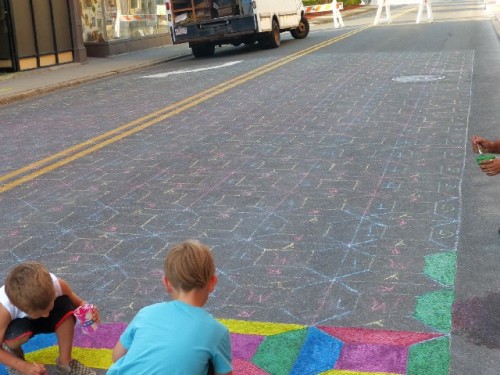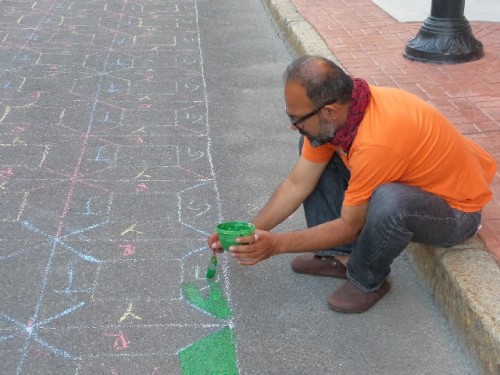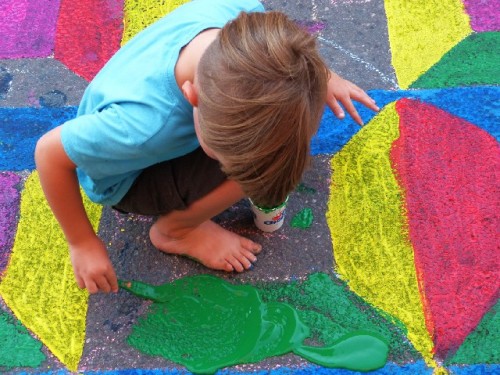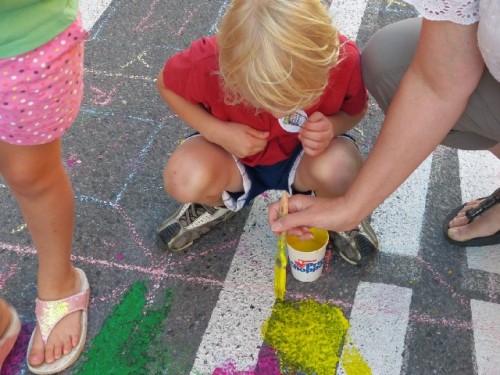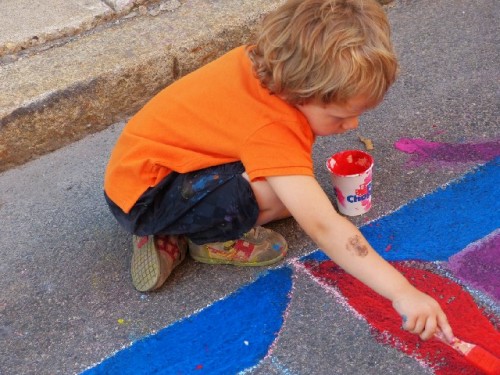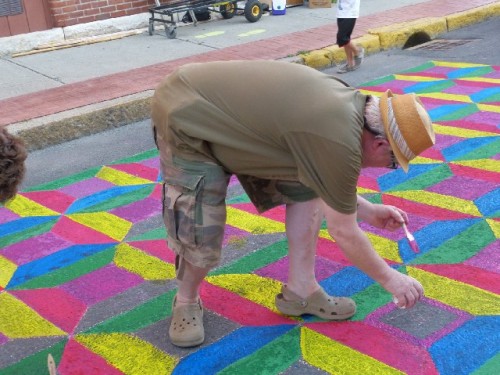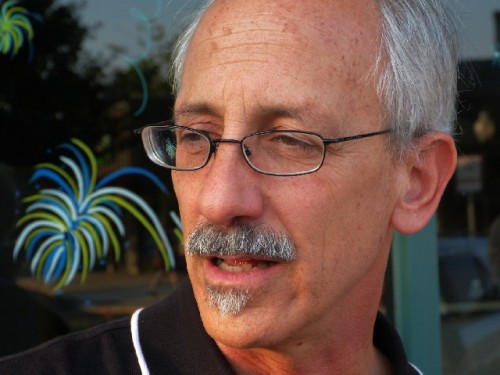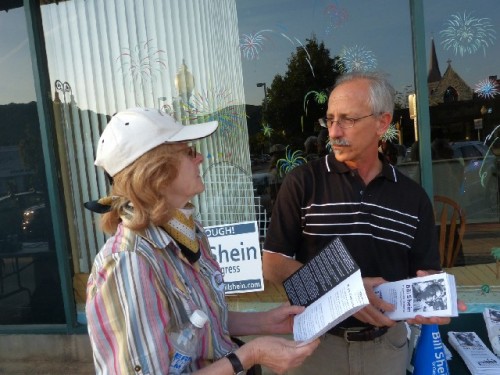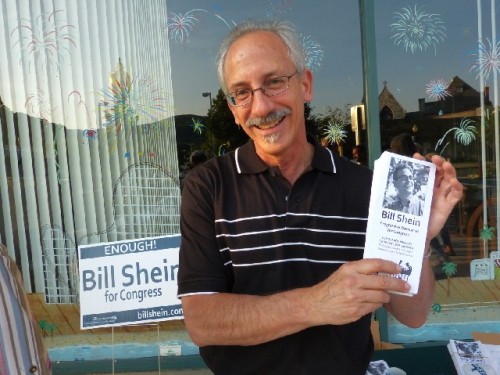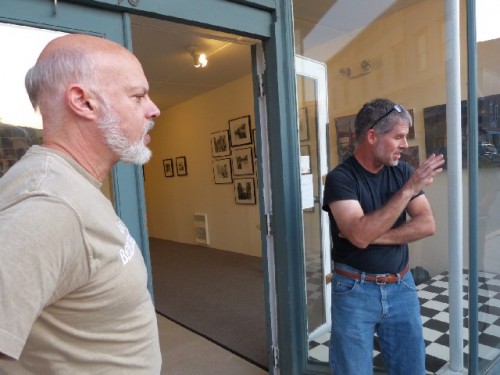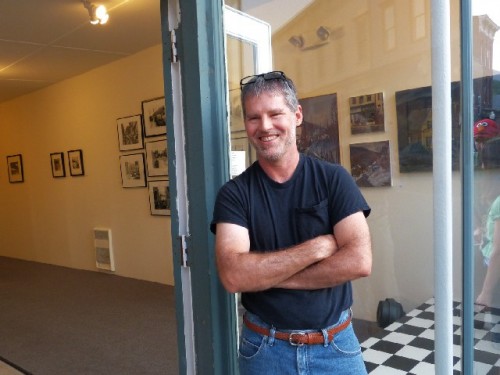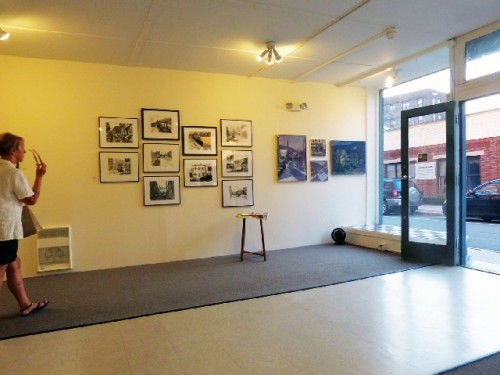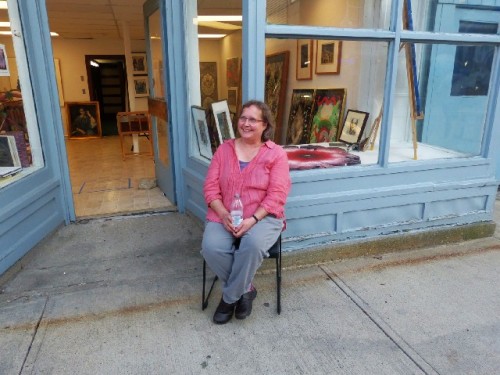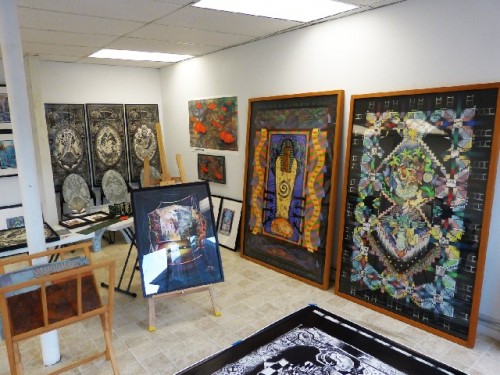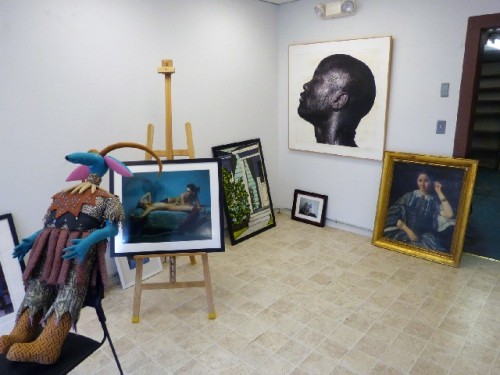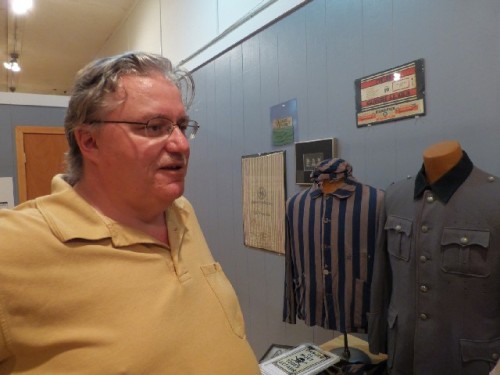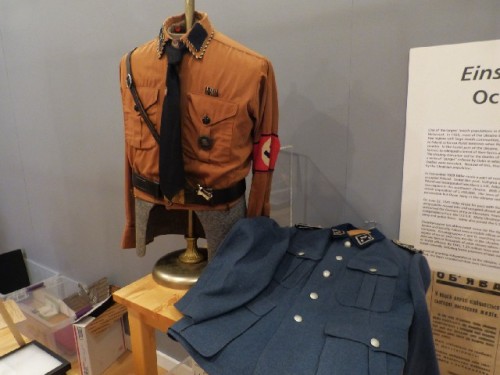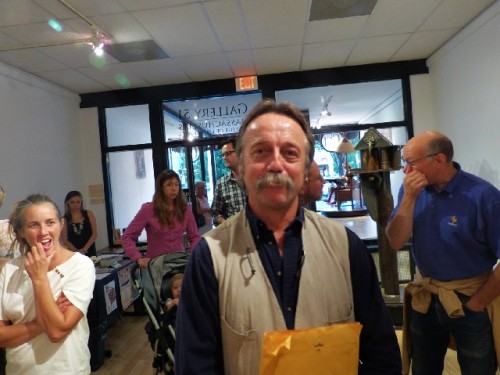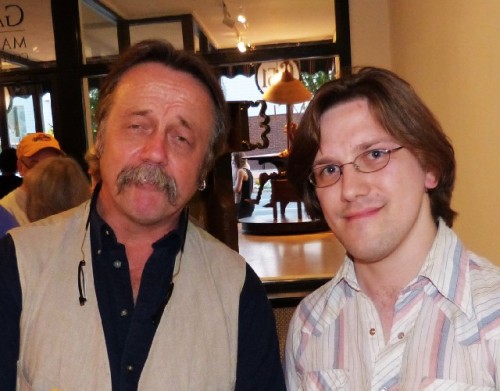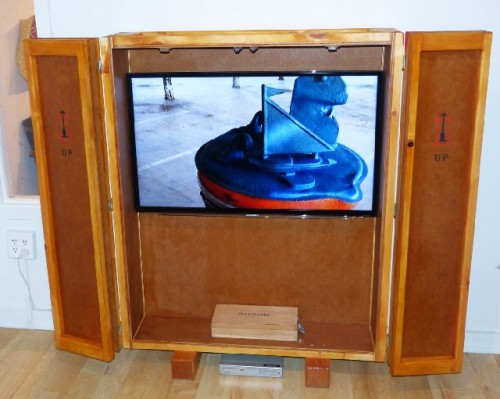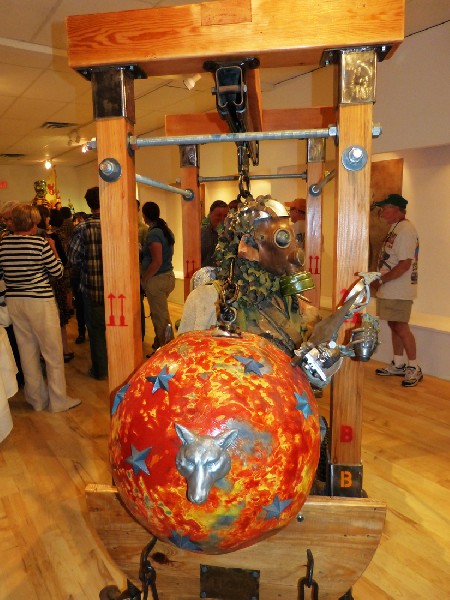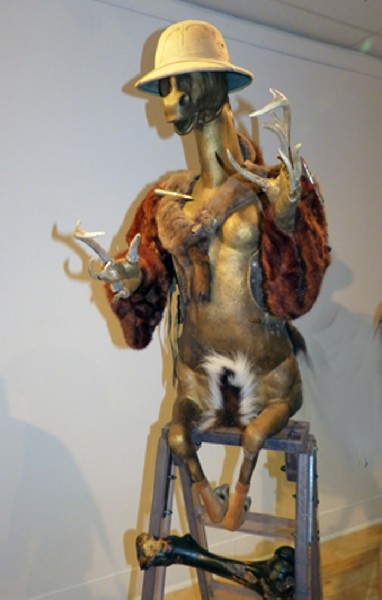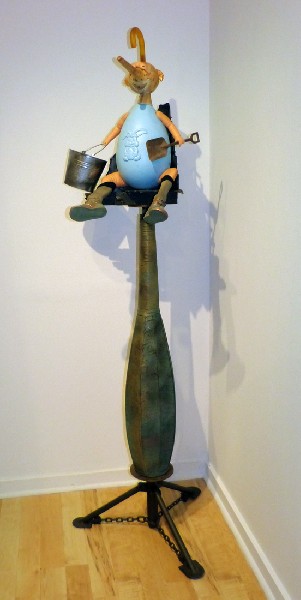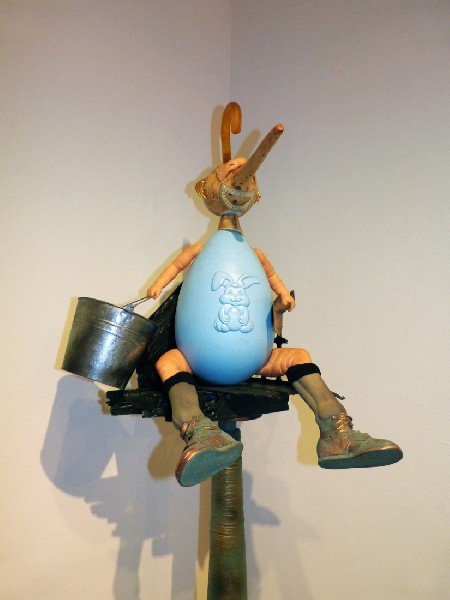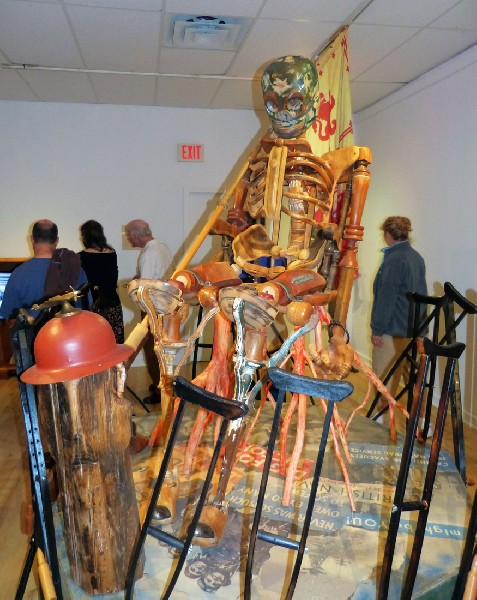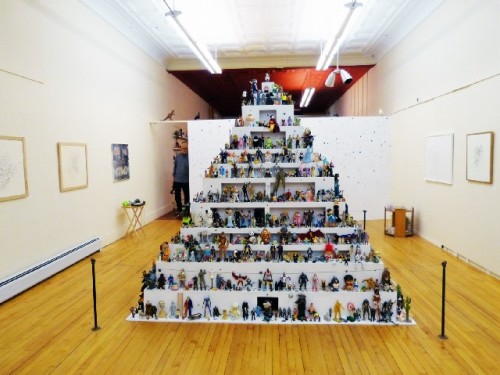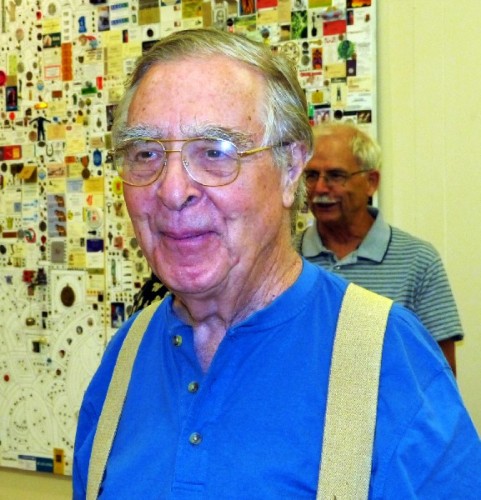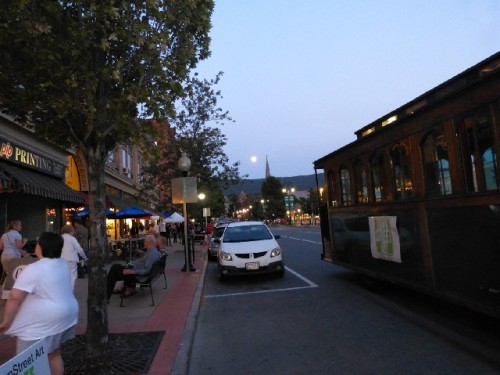 With Mass MoCA, The Eclipse Mill Artists Loft Complex, and MCLA the visual artists are a special mandate for North Adams in the Northern Berkshires.
During the busy summer there are pop up galleries and a monthly celebration of DownStreet.
Artists and community members stroll about the downtown area enjoying openings in the galleries. It is a nice way of catching up on a sample of the art being produced in the many area lofts and studios.
Eclipse Mill artists and potters, Gail and Phil Sellers, have made an amazing effort over the last few years to bring art to the streets. Literally. Their Art About Town project entails recruiting volunteers to paint, Sol Lewitt inspired, colorful, geometric patterns in cross walks.
Last night they were busy executing a particularly ambitious pattern on a good section of Holden Street. Friends and neighbors turned out to pitch in. Kids in particular much enjoyed the activity, though some of the youngsters had trouble staying inside the lines.
There were a number of interesting shows to take in on Main Street, Holden and Eagle Streets.
Because of summer long theatre commitments much of the work, and a few of the galleries, we were enjoying for the first time.
On Holden Street it was our first encounter with a gallery co run by Thor Wickstrom and his wife Jaye Fox. She was holding down one gallery while he was minding another. The artists had been running a salon gallery in their Beaver Mill loft space. The move to Eagle Street has provided more foot traffic. Which, bottom line, translates into sales.
Louise LaFond moved to North Adams only this past year but has already had an impact. We found her sitting an Eagle Street gallery of her own work shared with gallerist Ralph Brill's.
Across the street we interacted with Daryl English who is in the process of setting up a gallery/ museum of his extensive collection of Holocaust related materials. He talked about connections with area educational programming.
Along the way, in addition to loud and obnoxious dj music by a young, enthusiastic but tasteless "musician" we also ran a gauntlet of pamphleteers.
Our friend, the chiropractor/ activist, Peter May, engaged Astrid about Congressional candidate Bill Shein. He urged us to vote on September 6 as we desperately need new ideas in Congress. Particularly, with all those Tea Party wackos taking over the country.
At Gallery 51 there was an installation of old and new works of assemblage sculptor Richard Criddle. He took a five week break from his demanding gig at Mass MoCA to concentrate on a new series of life size sculptures and drawings on broad planks of wood.
We have always enjoyed his work including an exhibition at Mass MoCA's Kidsspace. I was fortunate to convince him to include works in What's So Funny an exhibition focused on humor in art at the Eclipse Mill Gallery.
For this occasion his son Jack produced and edited an eleven minute video of his dad and the work. The video was assembled from vintage snapshots, home movies, and new footage shot at Mass MoCA as well as the Vermont home/ studio he shares with his wife Debora, a renowned stained glass artist.
Watching the fun and intriguing video I told him that it was "Cradle to grave in eleven minutes." He responded "Well, not exactly, not quite grave yet." Hey, just kidding.
We dropped in on Jarvis Rockwell's toy store/ gallery.
By then it was getting late with a moon rising over Main Street. So we didn't get to see all of the galleries. But it was fun to catch up with what we have been missing all summer.