Hitchcock's Psycho Score at NY Philharmonic
Orchestra Performs Bernard Hermann's Classic
By:
Susan Hall

-

Sep 15, 2019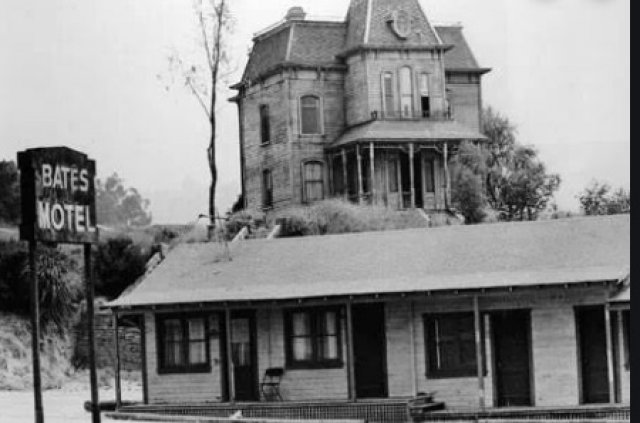 PSYCHO in Concert
New York Philharmonic
David Geffen Hall
Richard Kaufman, Conductor
September 14, 2019
The New York Philharmonic performed the New York premiere of Bernard Hermann's Psycho score, accompanying a huge projection of the film. Richard Kaufman, a veteran conductor of film and television productions, conducted. David Geffen Hall was filled with a hip audience of film buffs, who cheered when the classic picture of the Bates Motel first appeared on the screen.
Walt Disney had refused to allow Hitchcock, director of Psycho, to film in Disneyland. He cited the disgusting Psycho as the reason. Yet no one ever forgets the image of Janet Leigh as Marion Crane stabbed to death in a shower. Saul Bass's opening credits accompanied by Hermann's music make the knife thrusts an indelible impression.
Hermann worked with Hitchcock on seven films. Hitchcock rejected Hermann's entire score for an eighth collaboration, Tom Curtain. That was the end of a beautiful relationship.
Psycho and Vertigo are considered Hermann's finest work, and the strings of the New York Philharmonic performed with all the subtly and suspense the composer created. Hermann never composed from a script, because he felt that the rhythms and sounds of Hitchcock's image-making could only be felt in the actual film.
Hitchcock chose to film Psycho in black and white. Hermann wanted to match the director's choice in sound. Hermann orchestrated for himself while many other film composers hand this work out. He said, "Asking somewhat to orchestrate for me would be like a painter asking someone to add the colors to his work."
Black and white film has infinite gradations of grey texture, going from almost black to almost white. Strings too offer gradation. The registers of the different groups of string instruments vary from potentially screeching violins to growling basses. The bowing, plucking and stroking if strings offers many textures. Choosing strings only, Hermann picks a section of the orchestra that is homogeneous and yet has enough variety in texture and tonal range to provide contrasts.
Composers in film often count on the ear to cover a transition. Hermann did not. His groupings of notes which provide cues served many functions.

These were familiar to radio listeners.

Hermann had written for over 3,000 radio productions before he moved to film.

When you have no visual image, you rely on sound
to forecast and prepare.

Hermann attributed his use of small cells of sound lasting just 5 to 15 seconds to his work in radio dramas, where you had to create a sound bridge. He developed these cues to prepare for the next scene. Sometimes Hermann would change the short clusters a bit and repeat to give the illusion of melody.

The orchestra articulated the clusters of notes as cues clearly, and often incessantly repeated, in all the string instrumental groups. Knife stabs on the screen were punched up.
Hermann digs deep to evoke mental states. Norman Bates' fragility is indicated by a variety of techniques. Strings are muted, the dampened sound suggesting that he is withdrawn. Polyphonic textures of the various string instruments convey a split personality, and extreme registers high and low thrust us into a tormented mind.
Perhaps because the Motion Picture Code governing the making of films was in effect until 1968 (Psycho was released in 1960) there is a long speech by a psychiatrist at the end of the film explaining Norman Bates' dual personality. He is his mother when he commits murders. Often during the course of the film, dialogue scenes have no music at all. This heightens the drama, and also calls our attention to how effective music is used when deployed in the overall piece.
Hermann did not create melodic phrases and lush Straussian chords to underline the frames flying by, but rather provides a narrative accompaniment, creating suspense and motion in notes. It is a remarkable achievement. Psycho is often at the top of the list of best-ever movie scores. The New York Philharmonic string section showed us why.