Clara Schuman 200 Years Young
Works by Women Composers Featured at National Sawdust
By:
Susan Hall

-

Sep 29, 2019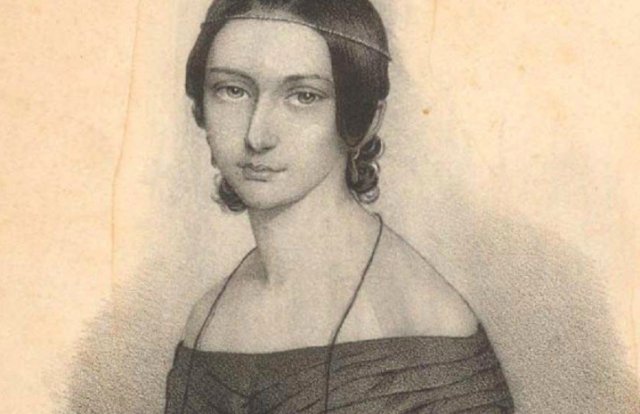 National Sawdust
Season Five
Brooklyn, New York
September 27, 2019
Featuring work by Clara Schumann, Mary Lou Williams, Meredith Monk, Missy Mazzoli, Paola Prestini, Ellen Reid, and inaugural Hildegard Competition winner Emma O'Halloran.
Performed by Timo Andres, Rafiq Bhatia and Ian Chang, Arnold Geis, Nico Muhly, Naomi Louisa O'Connell, Samora Pinderhuges and Elena Pinderhughes, Alexandra Smither, Young People's Chorus of New York City, National Sawdust Ensemble, and Nelson Patton.
This important venue for new work opened its fall season with acoustical innovations by Meyer Sound Systems of Berkeley, California. Meyer Sound Laboratories manufactures self-powered loudspeakers, multichannel audio show control systems, electroacoustic architecture, and audio analysis tools. We have heard their systems at work in the exterior garden of the New World Symphony in Miami Beach, The Mile Long opera on the HiLine in Chelsea, and the American Repertory Theatre in Cambridge among other locations. While Toyota's surround sound is wonderful at Bard, at Disney Hall in Los Angeles, and at Helzberg Hall in Kansas City, it has to serve any music performed in the space. Meyer can be tuned to individualize.
This evening, we heard classical Clara Schumann, jazz and contemporary opera. The entrance of each instrument, vocal, electronic and instrumental, is clear as a bell and instantly distinguishable. National Sawdust becomes the go-to venue for composers who want to follow their special bliss.
In some ways the celebration of Schumann and women composers tested the new system. Timo Andres performed Three Romances by Schumann and was joined by Nico Muhly on the Bosendorfer, house pet piano of the Sawdust CFO Kyle Dolan. The four extra notes in the bass not only offer depth in tones, but a wider sounding board. It is surely a grand piano and thrived with Meyer translations into the room. Together Muhly and Andres played Meredith Monk's Ellis Island and her Inprovisations Inspired by Clara Schumann. The pianists exchanged phrases, comments and rhythms weaving thoughts of Schumann into the present.
Grooving on Meredith Monk and celebrating the electric guitar set the room on fire. Opera composers Missy Mazzoli, Paola Prestini and Ellen Reid were represented. Reid had written So Much on My Soul for Francisco Nunez' Young People's Chorus, which encircled the audience, singing Reid beautifully and indicating an inclusive gesture in song and words. Nunez conducted from the center aisle, full of palpable enthusiasm as he demanded rigor from his troops.
Prestini's work Silent Night premiered in Banff, and was sung by Naomi Louisa O'Connell. Two lovely arias from Mazzoli were sung with a robust edge and much feeling by Arnold Geis. The new National Sawdust Ensemble was splendid. Conductor Daniela Candiliari keeps disparate sounds and rhythms contained in the big picture, allowing lovely phrases and harsh comments the space they need to express themselves.
The evening ended with Constellations by Emma O'Halloran which was inspired by images of hands in the first cave drawings. Turns out that most of these were women's hands, and they looked like constellations, O'Halloran's jumping off point. O'Connell drew their pictures in riveting song.
The birthday celebration for Schumann and women composers was the perfect inaugural for the new Meyer Sound System. Tailoring will be a specialty now and is eagerly anticipated.