The Normal Heart by Larry Kramer
Florida's Outre Theatre Company
By:
Aaron Krause

-

Oct 04, 2016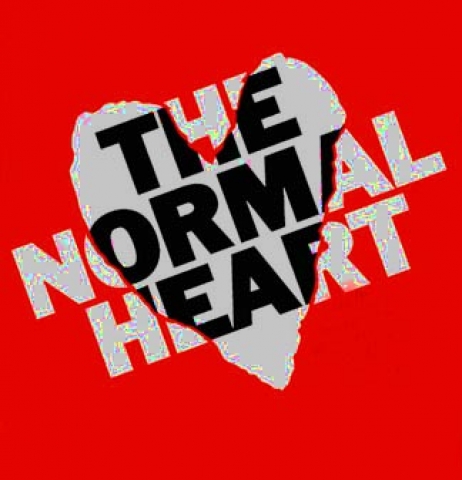 Gripping, immediate theater has the potential to make a horrific period in history seem as though it's happening in real time, making us tremble with fear all over again.
That's the case with Outre Theatre Company's top-notch production of "The Normal Heart," Larry Kramer's largely autobiographical play about a group of gay activists aching to be heard during the beginning of the AIDS crisis.
The production, featuring some of the best acting you'll see, is on-stage through Oct. 9 in Showtime Performing Arts Theatre's extremely intimate black box theater.
Director Doug Wetzel and his superb cast and crew have so vividly captured the panic, helplessness, hopelessness, frustrations and fears of the characters, you don't feel like you're watching a play. You feel as though you've been transported to the '80s, watching real people in real time react so spontaneously and strongly to overwhelming emotions, you fear nervous breakdowns are imminent.
Many people today might be on the verge of one: terrorism and random shootings seem commonplace. And while AIDS is still a dangerous disease, plenty of incurable, body wasting diseases (hopefully) keep us on edge.
The characters who populate Kramer's play are angry. They're mad at the government for its slow response, at the media for devoting more space to other concerns and even angry at each other.
Like other quality plays, "The Normal Heart" deals with multiple thought-provoking, timely themes and issues that spur discussion, make us look inward and potentially take action: The need to work together toward a common goal, the uselessness of fighting and blaming one another, reconciliation among family members, the agenda of the press and government, the right to be recognized as valued citizens and feel loved as well as to live and die with dignity.
There are parallels between the true events of the hardly-dated play and today. We live during a time when Americans are also angry at government officials. You don't have to look beyond the vitriol directed at the "Washington Establishment" -- particularly Hillary Clinton (chants of "Lock her up" spring to mind) and those who, in the eyes of the Black Lives Matter movement, aren't acting in the face of today's epidemic of white police officers killing young black men.
It's hard not to view "The Normal Heart's" advocates as similarly tenacious, likable people willing to fight (some literally to their death). But as united as they may seem, clashing personalities and different opinions on problem-solving impede unity.
Kramer's play is certainly sad, but it's not unbearably depressing, thanks to the copious amounts of sarcastic and light-hearted humor in the script. Director Wetzel gives equal weight to the heartbreaking and humorous aspects of the play. His sensitive, detailed direction ensures we feel the intense love that lies beneath all the bickering, finger pointing and even outright shouting stemming from frustration and fear.
Hugs are tight, hands are clasped firmly and a face is touched gently. The characters' emotions come across with a palpable power that an intimate venue such as Showtime Performing Arts' playing space affords. Performance-wise, there are many standouts.
Kudos are in order for actors such as Lawrence Buzzeo as Mickey Marcus, one of the gay advocates who has joined a support/awareness organization founded by Kramer stand-in Ned Weeks (a versatile Seth Trucks). One of Buzzeo's strongest moments comes during a moment of particular vulnerability, anger and exasperation. The actor's voice takes on an authentically heart-wrenching, high-pitched, breaking quality which Buzzeo sustains during a long monologue. It's as though you're listening to a dangerously suicidal individual who's a threat to himself and others.
Toward the end of the play, there's a particularly moving scene. At its center is Conor Walton as Felix Turner, a gay man who's about to die. He enters the law office of Ben Weeks (a patient, content Ben Prayz until the character can no longer keep his cool). Ben is the straight brother of Ned, who's always felt Ben doesn't care about his plight; he's more interested in buying a fortune of a house than understanding and sympathizing with his brother.
With lesions on his body, a worn-out, gravely ill, weak, but pleasant-voiced Turner enters the office to pen his will.
Judging from Walton's remarkable performance, it's clear the man holds no ill will toward his brother, and in fact wishes to reconcile with him. There's even a hint of humor and lightheartedness in the character's deathly-weak voice. Look at him, and the image of a Holocaust survivor who's been worked to death and hasn't eaten in months springs to mind. The character's state at this point serves as a stark contrast to the same man who, earlier in the play, conveyed an individual full of serenenity, charm, strength and zest for living.
Ned Weeks is unflinching and combative, like a simmering volcano ready to explode with harsh anger when pushed too far. But Trucks ensures that his character doesn't immediately come across as unlikable. He gives a measured performance, pacing here, stuffing his hands in his pockets there and sounding like a man trying to control the tone of his voice. Trucks, who also deftly shows us Ned's vulnerable, soft side, brings the character's boiling point to the fore when necessary.
Elizabeth Price also stands out as Dr. Emma Brookner, based on a real-life physician. Price invests Brookner with a gravely-honest demeanor when she must inform her patients that they're dying. But Price's Brookner also comes across as an easy-to-talk-to, compassionate doctor, one who isn't above giving a hug and encouraging her patients. Price also makes the doctor a fierce advocate, one who's bitterly sarcastic and angry when funding for research is denied.
Wetzel's simple set design allows us to focus on the action and characters. One set piece worth mentioning is a chalkboard that contains a chart highlighting the years of the crisis and the number of deaths in each year. The total amount of deaths is highlighted with a rectangle around it. As the play progresses, the victim count increases, indicated by a crew member changing that number with chalk. The numbers are staggering, but "The Normal Heart" and this production of it puts recognizable, vulnerable and likable faces to those numbers.
The lighting design is appropriately dark at times, reinforcing intimate scenes and somber ones. The black color surrounding the stage also help reinforce both moods. Emily Freeman's costumes are a rainbow of colors, symbolizing the LGBT movement and the lighting gives off these colors as well at times.
There's a particularly cathartic, bittersweet scene at the end of the play that makes us wish these characters were living today.
There are many moments that remind us of today's volatile political climate and scary, abnormal world. But one of Wetzel and his team's greatest accomplishments is making us feel like we're living right smack in the middle of the AIDS crisis.
The Normal Heart
By Larry Kramer
Oct. 6-9, with performances at 8 p.m. Oct. 6-8 and 2 p.m. Oct. 9
Showtime Performing Arts Theatre
503 SE Mizner Blvd., Boca Raton
For tickets, call 866-811-41118 or visit www.outretheatrecompany.com.