Letter to the Editor
Re: "Miroirs" by Wataru Iwata
By:
Erica H. Adams

-

Oct 13, 2021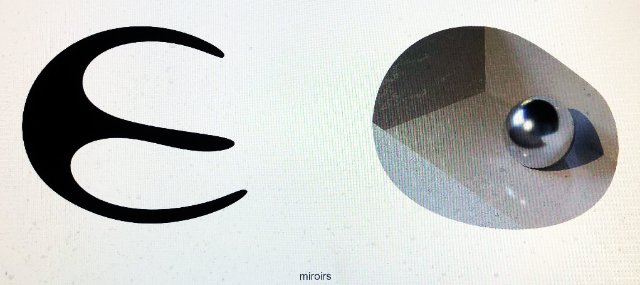 Dear Charles Guiliano, Editor, Berkshire Fine Arts,
Hope you are well. Enjoying your book on MFA/Boston.
This is Erica H. Adams, asking you consider a review of November 3, 2021 live stream performance of "Miroirs" based on Ravel's composition by Japanese composer and executive director, Wataru Iwata, in Japan.
Please find attached:
PDF: Wataru Iwata's letter to you with links, also pasted below
PDF: Description "Miroirs"
Wataru Iwata's Letter:
October 13, 2021
Dear Charles Guiliano, Editor, Berkshire Fine Arts,
This is Wataru Iwata emailing from Japan. I've been working as a pianist, music composer, visual artist and recently putting more time into digital art.
My friend, Erica H. Adams offered to introduce me to you after she viewed and listened to a file I'd sent her of my recent stage work [Miroirs].
This is a visualization of the music Ravel composed. Around 100 years have passed since Ravel composed "Miroirs", and we are now able to visualize the vision in that suite through contemporary music (3D audio), body (contemporary dance), and visual programming by 8k projection.
Here is the archived movie from last year performance:
https://vimeo.com/494356011/5c5e4cbd9e
On 3 November, we will replay this work with changing plot and direction with updated images.
There will be a live streaming also, so I would like to ask you for the review if you're interested.
Here are more details about our next performance;
[Official website]
https://miroirs.objet-a.art/en
[Trailer]
Piano:
https://vimeo.com/606252942
Electro:
https://vimeo.com/617678589
Also, I send you the link to the live streaming ticket which is available to watch until 23:59 on Saturday 6 November.
(Choose English from the menu on the upper right.)
Thank you very much in advance and I hope you find an interest in our work.
Sincerely yours,
Wataru Iwata Composer / Executive director
wtr@objet-a.art
+81 (0)90 6193 0331
Objet α Institute
info@objet-a.art
https://objet-a.art/
+81 (0)551 45 9474