Gardner Museum Faces Challenges
A $5 Million Matching Gift
By:
Charles Giuliano

-

Oct 21, 2020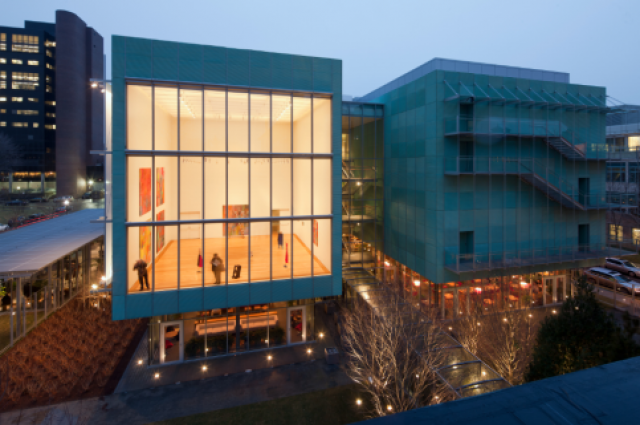 To keep the Isabella Stewart Gardner Museum vital, relevant, and financially strong, an anonymous donor has committed a $5 million (endowment) matching gift if supporters can raise another $5 million in endowment funds.
As part of a $65-million campaign called Renewing the Promise: For the Public Forever, which is raising funds to implement the Gardner's bold Strategic Plan and ensure the continued success of the Museum's vision and values into the future, this gift challenges the Museum to raise $5 million in endowment funds by 2024. These funds will be matched 1:1 with a $5 million contribution from the anonymous donor.
With this support, the Museum aims to deepen its commitment to the core values articulated in its Strategic Plan: Creativity is Our Legacy; Community is Our Purpose; The Collection is Our Catalyst; Diversity, Equity and Inclusion are Our Commitments. The Renewing the Promise campaign will fuel these core values, enabling the Museum to reach broader audiences with programs, concerts, and exhibitions that connect art across disciplines to larger societal issues and lived experiences. As of August 2020, the Museum's campaign is 59 percent toward its $65-million goal.
"We are deeply grateful to our challenge donor for this incredible gift. Isabella herself made the promise that the Museum would be dedicated 'for the education and enjoyment of the public forever.' Now over a century later, this promise not only still resonates, but challenges us to bring forth the ideas and issues embedded in the art that relate to people's own lives and offer opportunities for new creativity and new narratives from traditionally marginalized voices. This approach has come to life this year, as our exhibitions and programs have brought visitors into important dialogue and action," said Peggy Fogelman, the Museum's Norma Jean Calderwood Director, in reference to the success of Boston's Apollo: Thomas McKeller and John Singer Sargent, an exhibition that explored race, erasure, agency, and social standing.
"We have seen the power of artistic response to transform perspectives, encourage empathy, and deepen impact," she said. "Our endowment has allowed us to remain responsive and resilient during these uncertain times so it's important that we continue to grow it now. And, as we look to the future, we are committed to meeting every challenge and opportunity with robust programs and exhibitions, new ideas, and ways to leverage the power of art to make positive change."
The challenge names the Director of Horticulture position in memory of the late Stan Kozak who held the position for 50 years; Erika Rumbley, the Museum's current Horticulture Director, will now hold the title Stanley P. Kozak Director of Horticulture. In addition, the anonymous donor will endow a portion of the seasonal horticulture displays in the Museum's iconic Courtyard. Gifts in fulfillment of the challenge can be made to the Courtyard, a different area of the endowment or to unrestricted endowment.
The Museum's endowment helps fund, among other initiatives: exhibitions, performances, programs, care and preservation of the collection; K-12 learning opportunities in partnership with the Boston Public Schools that support critical thinking skills and student-centered teaching through close-looking at art; and a new Gardner Ambassadors project which offers paid internships to Bunker Hill Community College students. It also supports the Strategic Plan's goals of featuring more composers and performers of color for concerts, deepening collaborations with local artists and community organizations, building a more diverse workforce, and continuing to offer programs and conversations that address current social dynamics.
"Building the endowment guarantees that these kinds of initiatives will always be part of the Gardner's community commitment," said Gwill York, President of the Museum's Board of Trustees. "The promise of the endowment is a promise that programs, exhibitions, and other offerings which are key to our mission will be realized, regardless of annual funding pressures. It is truly funding the promise."
To learn more about the Museum's challenge grant, please reach out to Rebecca Ehrhardt, Chief Development Officer, at rehrhardt@isgm.org.