Rites of Passage: 20/20 Vision 
Staged in Historic Pittsfield Women's Club Mansion
By:
Rites

-

Oct 25, 2021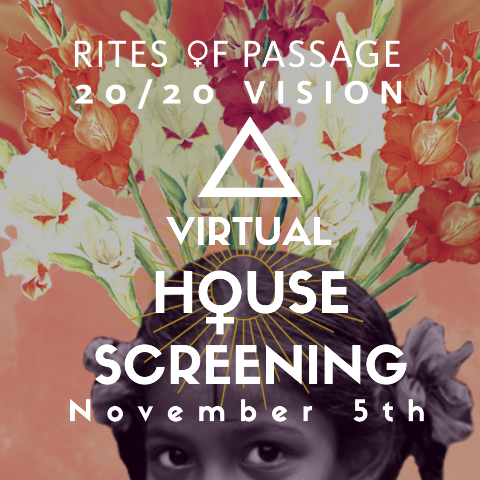 Rites of Passage: 20/20 Vision
Virtual House Screening
November 5th @ 8pm ET
on YouTube & Facebook
RitesOfPassageProject.org/2020Vision

facebook.com/ritesofpassageproject
The virtual screening of Rites of Passage: 20/20 Vision- a walk-through installation performance celebrating the lives of Women of Color will premier on November 5th at 8pm. Set inside a historic Women's Club mansion in Pittsfield MA, each of the 21 rooms represented a stage or theme of initiation in the lives of Black, Indigenous and Immigrant Women of Color (BIWOC), using multimedia art and performance.

Rites of Passage: 20/20 Vision took place over 5 days this August 2021 with 1000 attendees, and over 65 collaborators from around the US. For those who could not see the live in-person event, our virtual screening of the house, followed by a live artist talk-back, will take place on Friday November 5th at 8pm ET.

Links for live streaming on YouTube and Facebook will be released on October 30th on our website and on the Rites of Passage Facebook page. As a singular and groundbreaking work of art & activism by BIWOC, Rites of Passage: 20/20 Vision has been featured in Ebony, the WAMC Roundtable, AlbanyTimes Union, By The Way Berkshires and The Berkshire Edge.
This live-streamed event is open to all and free of charge. Donations are welcome via Venmo: @pooprem / via PayPal: contact@ritesofpassageproject.org
Proceeds go to fuel the creation of the Rites of Passage online museum, large-format photo-book, and DIY Rites of Passage workbook.