Berkshire Jazz, Dawning and Jeff Holmes
Saint James Place, Great Barrington, Saturday, Nov. 27
By:
Berkshire Jazz

-

Oct 28, 2021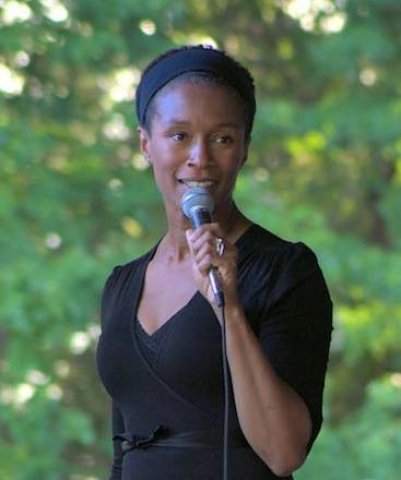 If you missed-out on this weekend's concert in Lenox, here's an early chance to avoid another disappointment, and catch one of the most exciting jazz vocalists to have ever appeared in the region. Known for her impassioned ballads and exciting up-tunes, vocalist Dawning Holmes was first heard in the Berkshires during the 2017 tribute to Buddy Rich. She returned the following year to perform with her husband Jeff Holmes' big band at the Berkshire Gateway Jazz Weekend in Lee. She has sung in jazz clubs from New York City to London, has guested with both Paul Winter and the UMASS Studio Orchestra/Jazz Ensemble, and opened for Bob Newhart at the Foxwoods Casino Theatre. She performs her unique interpretations of pieces made popular by a wide range of singers, from Ella Fitzgerald to Etta James, Sam Cooke to Amy Winehouse.
Pianist Jeff Holmes is a nationally published composer/arranger, as well as a leader and a versatile instrumentalist, with an impressive performance history that also includes drums and trumpet. On piano, he has backed vocalists Sammy Davis, Jr. and Mel Torme. He won a Grammy for his keyboard work on a recording with the Paul Winter Consort. He is a multiple recipient of National Endowment for the Arts Jazz Composition Grants.
With its beautiful performance space, Saint James Place (352 Main Street, Great Barrington, Mass.) is visually and acoustically outstanding, and has fast become one of Berkshires Jazz' favorite indoor venues in southern Berkshire County. Ticket availability is limited, in order to preserve the intimate setting that is perfect for the vocal duo, while still allowing for spacious seating.
Tickets are $25 in advance, and $30 on the day of the event,
and are available by clicking here,
or go to https://bit.ly/3vAkTX2