Miss Bennet: Christmas at Pemberley
Shakespeare & Company
By:
SA&Co

-

Nov 01, 2022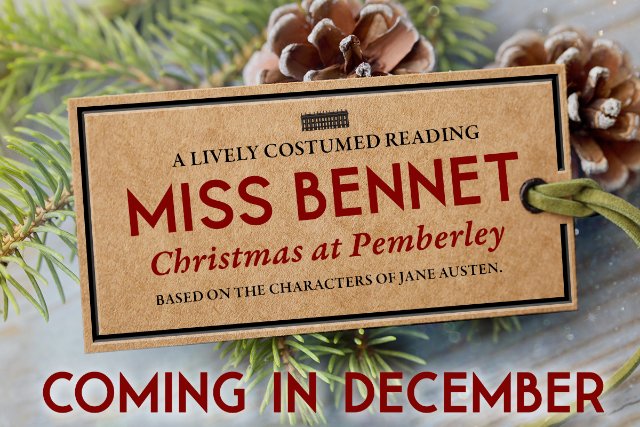 We're returning to the world of Jane Austen-inspired theater with a costumed, staged reading of Miss Bennet: Christmas at Pemberley, written by Lauren Gunderson and Margot Melcon, and directed by Ariel Bock!

As the family gathers for Christmas at Pemberley – the home of Darcy and Elizabeth – the ever-dependable middle-sister Mary is growing tired of her dutiful role, in contrast to her siblings' romantic escapades. At the same time, an unexpected guest sparks her hopes for an intellectual match, independence, and possibly even love.

Tickets are $28 for general admission and $18 for students; for more information, visit shakespeare.org, or call the Box Office at (413) 637-3353.
With gratitude and admiration for the Lohbauer family, this production is supported by Michael A. and Annette Miller, Michael J. Considine & Shawn P. Leary, Attorneys, and Kiki Smith.
DECEMBER 16–18
2 PM & 7 PM SHOWS