Playwrite Israel Horovitz at 81
Co Founded Gloucester Stage Company
By:
GSC

-

Nov 12, 2020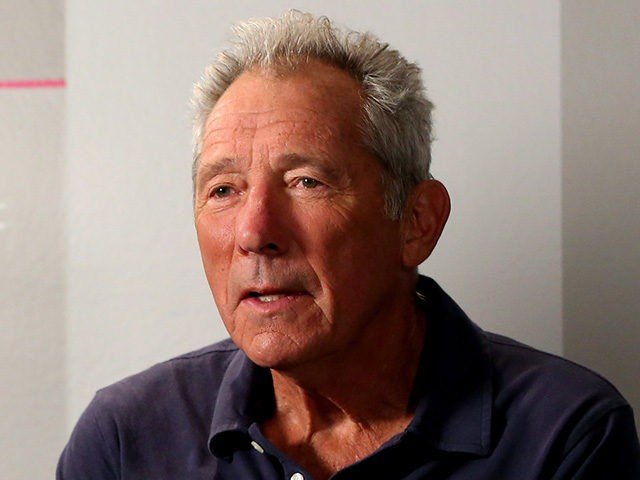 The playwrite Israel Horovitz, who sucumbed to cancer at 81, accomplished much. Most significanly he leaves a legacy of theatre for Cape Ann.
What follows is a statement from Gloucester Stage company which he co founded in 1979.
It is with great sadness that we share the passing of Israel Horovitz. Cofounder of the Gloucester Stage Company, in 1979, Horovitz served as Artistic Director until 2006. Our thoughts and deep sympathies are with his wife, Gillian, and children Rachael, Matthew, Adam, Hannah, Oliver, Julie, family and friends.
"You'd be hard put to find someone who tells [a] story better
or with greater humor than Mr. Horovitz."
New York Times
Israel Horovitz made his summer home in East Gloucester, Massachusetts and created the gritty proving grounds for his plays at the Gloucester Stage Company - starting out first at the Blackburn Tavern and moving to the current location on East Main Street, adjacent to the Rocky Neck artist colony. His productions have gone onto New York at such theatres as the Music Box Theatre (Broadway), La MaMa, Cherry Lane Theater, 13th Street Repertory Theater and even onto France (where he holds the record as the most-produced American playwright in the country's history). Horovitz also holds the record for longest running Off-Broadway play, LINE, which opened at 13th Street Rep in 1974 and was still running until recently, almost 50 years later, its cast ever-changing.
"Mr. Horovitz's work is a keen sense of the human condition."
Wall Street Journal
Horovitz wrote more than 70 works for the stage, won two Obie Awards, a Drama Desk Award, the Elliot Norton Award, multiple film credits (both writing and directing) and was named a Commander of the Order of Arts and Letters by the French government. He has written celebrated cycles of plays set in Boston's blue-collar North Shore towns, many of which premiered at Gloucester Stage. Horovitz's artistic contributions to the national theater landscape and the local culture of Cape Ann are both nuanced and profound.
"Art has no answers, only better questions."
Israel Horovitz
Gloucester Stage acknowledges that accusations of sexual harassment led to Horovitz's separation from the organization. The Company has since focused the core mission of developing new works to invest in women playwrights, raise up BIPOC storytellers, and create a residency program that is a safe harbor for new playwrights - expanding on founders Denny Blodgett, Israel Horovitz, and Geoffrey Richons' original vision. Gloucester Stage is equally committed to a respectful and professional creative environment where new work can develop, company members are engaged to bring it forward, and an increased dialogue with our artists and audience is promoted.
Israel Horovitz's dedication to socially relevant and intellectually stimulating theater was the cornerstone of Gloucester Stage Company's first 40 years. That concept will live on, through new voices, for the next 40 more.