Hamlet and Me
The Danish prince and I Go Way Back
By:
Nancy Bishop

-

Nov 14, 2021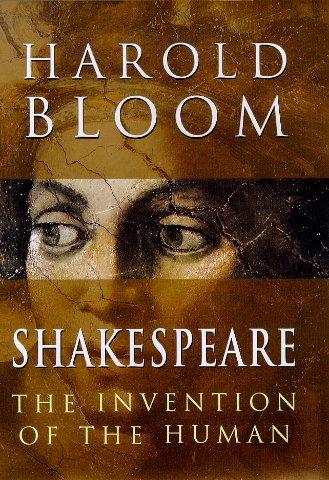 The Danish prince and I go way back. As I was writing a review of a moving and well-acted performance of that great play last week, I started thinking about all the varieties of Hamlet that I have seen over decades of theater-going.
I saw college productions—and I read Hamlet in a memorable Shakespeare course at one of my alma maters, Harvard on the Rocks—the two-year University of Illinois in Chicago at Navy Pier. (Later it became a four-year university and moved to its current campus.)
The first Hamlet production that I remember vividly was during the 1963 opening season of the Guthrie Theater in Minneapolis. We lived then in western Wisconsin and splurged to subscribe to the Guthrie for a number of seasons, until we moved to Illinois in 1969. That first season opened in the new semi-arena theater, directed by Tyrone Guthrie himself. George Grizzard was featured as Hamlet. Gertrude, Hamlet's mother, was played by Jessica Tandy. Horatio, his loyal friend, was played by Graham Brown, a Black actor and original member of the Negro Ensemble Company. That was 58 years ago and that casting was not considered remarkable.
Done in modern dress and "despite the tennis rackets and umbrellas," Guthrie's version was, in critic Dan Sullivan's view, "in the best, nonacademic sense of the word, a traditional performance." And it was memorable for a young theatergoer.
Since then, I've seen many Hamlets, both memorable and not-so memorable. These are some of the memorable ones.
The Wisdom Bridge production directed by Robert Falls, starring Aidan Quinn, was remounted at the Civic Opera Theatre in 1985. Falls' Hamlet opened at Wisdom Bridge's Evanston theater and moved downtown for a briefer second run. The production was notable for its modernistic touches, such as the use of technology and Quinn's Hamlet spraying "To be or not to be" as graffiti on a wall. The late Del Close, a Chicago comedy icon, played Polonius.
The Stratford Festival in Canada staged Hamlet in 1994 in the arena-like theater space it used then for its more modestly staged productions. It was done in modern dress in a starkly minimalist style.
At Invictus Theatre, the fight begins. Laertes (Michael Lewis) vs. Hamlet (Charles Askenaizer), as Claudius (Joseph Beal) and Gertrude (Diane Sintich) watch. Photo by Brian McConkey.
Kenneth Branagh's filmed Hamlet in 1997 was screened at the now departed Fine Arts Theatre. Filmed on 70mm stock, it was the only complete Hamlet ever filmed and ran four hours with an intermission. It was set in the 19th century and was otherwise a traditional take on Hamlet.
At the Public Theater's Newman Theater in New York in January 2000, director Andrei Serhan staged a controversial production, which included Hamlet over-imbibing and vomiting on stage. Liev Schreiber was a really effective Hamlet, because of or despite the director. I was sitting in an aisle seat midway up in the sharply raked theater. The most thrilling moment during the whole play came when Schreiber, meandering up the theater steps, sat down on the stair next to me to deliver a monologue. I didn't breathe for a few minutes.
Another Hamlet film in 2000, directed by Michael Almereyda, didn't win as much praise as Branagh's did. But I liked the director's concept and staging. Ethan Hawke played Hamlet, a film student; I remember him wearing a knit cap in many scenes. The setting is modern-day Manhattan and the battle is over the Denmark Corp., taken over by Hamlet's uncle after doing away with his brother. Hotel Elsinore is the castle.
Court Theatre produced what director Charles Newell called an experimental Hamlet in February 2002 with Guy Adkins playing Hamlet. It was an odd and minimalist production with some quirky staging and design choices. Newell made major cuts in the script; running time was about half the full length.
Writers Theatre staged Hamlet at its Tudor Court space in 2012 with Scott Parkinson as Hamlet. Parkinson always seemed to me to fully inhabit his roles and he was stunning as the Dane in this modernist production.
The Gift Theatre, a tiny storefront in Jefferson Park, staged a stripped-down version of Hamlet in 2018, directed by Monty Cole. The production has "suggestions of classic elegance but contemporary hipster dress and props," I wrote. Cole focused on Shakespeare's language in his interpretation of the play.
Chicago Shakespeare produced Hamlet in May 2019. It was a beautifully acted and staged modern-dress Hamlet. Along with a fine cast, Larry Yando played Polonius. Any play where you get to see Larry Yando is worth seeing.
Invictus Theatre, fall 2021. This terrific storefront production was the one that that got me started writing about my Hamlet journey.
What is it about Hamlet that makes this play so endlessly fascinating? Shakespeare wrote many other interesting plays—tragedies, comedies and history plays—that a theater fan can love. Hamlet is special because of the character himself. He is, as the late literary scholar Harold Bloom described, one of the first self-aware theatrical characters. Hamlet and the Falstaff of Henry IV, Bloom said, are the invention of the human, "the inauguration of personality as we have come to recognize it." Their "inwardness becomes the heart of light and of darkness" in ways that were more radical than any found in literature before Shakespeare. Bloom also observed that Hamlet was as ancient and important a hero as Achilles or Oedipus.
Not all today's literary scholars agree with Bloom, of course. He was too dismissive of the need for diversity and moving beyond the Western canon of literature created by white men. But he deserves to be valued for his intense and thoughtful consideration of Shakespeare, in particular in his 1998 book, Shakespeare: The Invention of the Human, in which he considers all 38 of the Bard's plays and names 24 of them as masterpieces. In 2003, Bloom published Hamlet: A Poem Unlimited, in which he updated some of his observations on Hamlet from his Invention of the Human book.
That's eleven Hamlets that I can remember and a lot of reading about Hamlet. In addition to Harold Bloom, I mentioned two interesting fictional takes on Hamlet in my recent review. Hamnet by Maggie O'Farrell is the story of William Shakespeare's family and his son, Hamnet, who died at the age of 11, most likely from the bubonic plague. Nutshell, by Ian McEwan, is told from a more peculiar viewpoint: that of the fetus in Gertrude's (Trudy's) womb as she and her husband's brother Claude plot a murder. Nutshell is short and mischievously clever.
Now I can only sit back and wonder: When and where will my next Hamlet be? And what creative techniques and concepts will the next director use to shed new light on this immortal story?