Home for the Holidays
A Series of Plays Presented by Palm Beach Dramaworks
By:
Aaron Krause

-

Nov 18, 2020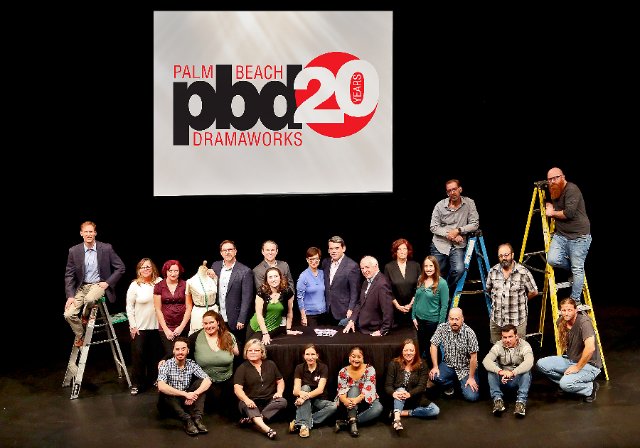 While the pandemic has forced theater companies worldwide to go dark, at least one in South Florida hopes to bring light into people's homes for the holiday season.
Specifically, Palm Beach Dramaworks (PBD) in West Palm Beach will present "Home for the Holidays," a free series of three plays tied thematically to the holiday season.
The series kicks off at 7:30 p.m. EST on Nov. 30 with Horton Foote's play, The Trip to Bountiful. A week later, PBD will offer Alfred Uhry's Tony Award-winning comedy-drama, The Last Night of Ballyhoo at 7:30 p.m. EST on Dec. 7. Finally, PBD will bring A Christmas Carol into people's homes at 7:30 p.m. Dec. 21.
PBD will perform The Trip to Bountiful and The Last Night of Ballyhoo live. However, the company will pre-record A Christmas Carol. That is because the Charles Dickens classic will feature a large cast and art work; the logistics require that PBD record the reading in advance to assure a fluid performance.
PBD Producing Artistic Director William Hayes said the holidays will not be the same this year.
"This is going to be a very strange and melancholy holiday season, with so many people unable to spend time with their families," he said. "We want to be there for you, and share classic works that touch the heart." Further, the pieces "explore such ideas as redemption, identity, resiliency, and hope." So, come spend the holidays with us."
Below is a description of each play.
THE TRIP TO BOUNTIFUL
By Horton Foote
Directed by J. Barry Lewis
7:30 p.m. EST Nov. 30
Carrie Watts lives unhappily with her overprotective son Ludie and his shallow, resentful wife Jessie Mae in their cramped Houston apartment. She longs to make one last trip to her idealized hometown of Bountiful, a place that nourished her soul. But Ludie has repeatedly refused to take her there. Regardless, one day, she flees and undertakes the journey on her own, in this bittersweet meditation on memory, dignity, and resiliency.
THE LAST NIGHT OF BALLYHOO
By Alfred Uhry
Directed by William Hayes
7:30 p.m. EST Dec. 7
In this Tony Award-winning comedy-drama, set in Atlanta in 1939, the Freitag-Levy family are well-to-do German Jews who are so assimilated that they know little about and are uneasy with their own heritage. Enter Joe Farkas, newly employed in the Freitag family business, a mensch from Brooklyn of Eastern European descent who is comfortable in his own skin. With insight and humor, the play explores Jewish identity, anti-Semitism, and inter-Jewish prejudice.
A CHRISTMAS CAROL
By Charles Dickens
Directed by J. Barry Lewis
7:30 p.m. Dec. 21
In the tradition of Charles Dickens reading his own work, this presentation will showcase PBD luminaries reading his 1843 novella – from PBD's family to your own. In addition, this special performance of the beloved story of redemption will include illustrations.
While the series is free, reservations are required. For tickets to Home for the Holidays, visit https://www.palmbeachdramaworks.org/ or call (561) 514-4042.