Bard Conservatory Orchestra Features Wesley Sprott
Fanfares, Serenades, Concertina
By:
Susan Hall

-

Nov 20, 2020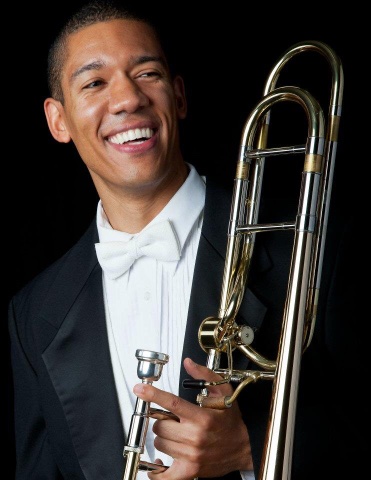 Fanfares, Serenades, Concertinas
Bard College Conservatory Orchestra
Weston Sprott, Faculty Soloist,
Leon Botstein, Musical Director
Fischer Center
Annandale on Hudson, New York
November 19, 2020
Count on Bard to bring us unexpected, deserving programs concert after concert. Henri Tomasi's Fanfares Liturgigues opened this program. The Fanfares were conceived as part of Tomasi's opera Don Juan de Manara. The stand alone Fanfares premiered a decade before the full opera opened in Munich.
What a splendid work. In the opening fanfare horns blaze. Then the music sinks into.a somber lyric section, which bursts forth briefly at the end. The second movement is full of pomp. Timpani are prominent as is the trombone, whose recitative is seering. The Bard College Conservatory Orchestra beautifully captured the solemnity. The horsemen of the apocalypse are captured musically in the finale. Their thrusting pace is unmistakeably portrayed in the music.
Tomasi wrote that "while I haven't shirked away from the most modern forms of expression, I have always been a melodist at heart. I write for the public at large. Music that does not come from the heart isn't music". This could be the motto of the program.
The Anton Dvorak Serenade in D minor followed The first movement is a march. Cut to a charming minuet. Czech folk music, expressed with hints of the soudeska dance in the second movement, jumps out in the third. Here a melody arises out of a barrel organ The fourth movement concludes with an exuberant polka.The orchestra showed us why Brahms considered this Dvorak's best piece to date when he first heard it.
Bach's Orechetral Suite Number 3 is for two obes, three trumpets timpani and strings. The Air in the seonc movement was famously transcribed for one string, G.
Just over a decade ago, Wesley Sprott made his Careigie Hall debut performing Lars-Erik Larssen's Trombone Concertina. Sportt is a faculty member at Bard and reprised his debut performance. Particularly in the second movement of the work where Larssen writes for the trombone as voice, Sprott's trombone sang..
A jubilant performance of Haydn's Sympnony No. 60 in C concluded the program.
This evening of music was full of fun, joy and passion.