The Wickhams at Shakespeare & Company
Written by Lauren Gunderson and Margot Melcon
By:
S&Co

-

Dec 03, 2021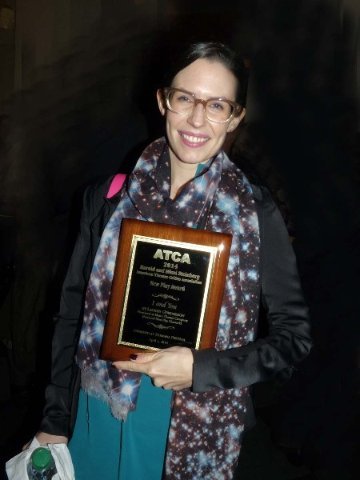 This holiday season, Shakespeare & Company will present a costumed, staged reading of The Wickhams: Christmas at Pemberley, from Thursday, Dec. 16 through Sunday, Dec. 19.
In addition, the Company invites all frontline workers to take advantage of half-priced tickets to any performance of The Wickhams, by using the code 'giving' at check-out.
Performances will be held December 16, 17, and 18, at 7 p.m., and December 18 and 19 at 2 p.m., in-person at the Tina Packer Playhouse. Bonnie Stevens, director of Development for Shakespeare & Company, explained that half-priced tickets for frontline workers have been made possible by donations made to the Give a Seat fund launched on Giving Tuesday.
"Frontline workers are all around us doing essential jobs that keep our communities up-and-running," said Stevens, noting frontline workers are defined as anyone who provides critical services, including but not limited to healthcare personnel; first responders; educators; those who work in food service, grocery, manufacturing, and transportation; construction workers; IT professionals, and public works. "The Give a Seat fund is just one way we can give back to them for their tireless work: offering a well-earned night out at the theater. We are so grateful to everyone who contributed to this important cause."
Written by Lauren Gunderson and Margot Melcon and directed by Ariel Bock, The Wickhams features many familiar characters of Jane Austen's Pride and Prejudice, as well as some new faces: a no-nonsense housekeeper, a spirited new maid, and a love-sick, enterprising footman.
The staff is deeply engaged in holiday preparations at Pemberley, the estate of Elizabeth and Darcy – but see their work interrupted by a stream of guests from upstairs, including an unexpected late-night visit from George Wickham, Lydia's rogue of a husband and Darcy's sworn enemy.
The Wickhams features David Bertoldi, Luke Haskell, Sara Linares, Madeleine Rose Maggio, Kristen Moriarty, Devante Owens, and Naire Lynn Poole. The reading's run-time is two hours, including a 15-minute intermission. Regularly priced tickets are general admission; Adults $27, Students $17. For more information, visit shakespeare.org.
Photo Caption: Shakespeare & Company Costume Director Govane Lohbauer, right, in an early fitting session with actor Kristen Moriarty (Mrs. Reynolds) and Cal Murphy, Costume Design Assistant and First Hand.