Cross That River at 59E59 Theaters
Runaway Slaves Became Successful Cowboys
By:
Susan Hall

-

Dec 08, 2017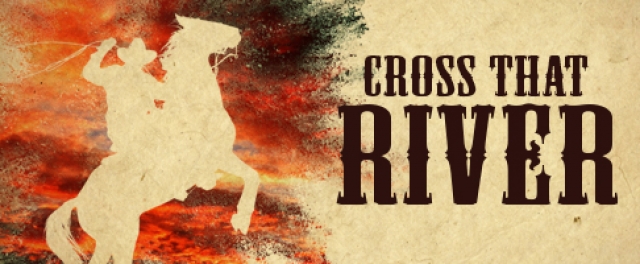 Cross That River
Composed by Allan Harris
Book by Allan & Pat Harris
Directed by Regge Life
Presented by Love Productions Records
With Maya Azucena, Jeffery Lewis, Carolyn Leonhart, Alan Grubner, Shirazette Tinnin, Jay White, Seth Johnson, Miki Hayama, and Allan Harris
59E59 Theaters
New York, New York
Through December 31, 2017
If you were a runaway slave in the mid 19th century, where did you go to find a new life? Cowboy seemed a good profession. The job was far from the south. The new America opening up was not so sensitive to color. Cross that River at 59E59 Theaters looks at one cowboy's life through song and story.
Allan and Pat Harris put together the story of Blue, who was a slave on a Louisiana plantation. He falls in love with the master's daughter and escapes to avoid lynching. The love of his life provides a horse from his father's stable, and off he goes across the Sabine River to the wild west.
Tucked in the corner of Five Points, what used to be Denver's black neighborhood but has recently become gentrified, is the Museum of the Black Cowboy. Pat Harris has visited there often. I've seen saddles and hats and many photographs of what life was like for an escaped slave in the Rockies.
The Harris' Blue heads first west and then due north to Oklahoma, where he can work driving cattle to Kansas and maybe even on to the slaughter houses of Chicago.
Allen Harris. a jazz vocalist, guitarist and song writer narrates the story. He is the old Blue, looking back. The young Blue is seated with two lady actors who play multiple parts. Carolyn Leonhardt is delightful as the original love interest and swings wide and high, with a red rose in her hair to portray a Mexican singer at Diamond Jim's in Kansas City.
Maya Azucena belts out her songs, drawing us in as she expresses the pain not only of black women, but of Indian women as well. There's a howl written as Yu, but sounding like a dying wolf that cuts it way through the theater.
Jeffrey Lewis as Blue has a soulful, brave voice as he moves up in the world to herd leader and then as owner of a ranch.
In our own times, we are always looking for solutions for the young black men who are often stymied by society. A young man who was in lock up for a while got to garden as his assignment. He fell in love with the outdoors and turning over the earth. Maybe we should encourage more young men to seek a career as cowboys, out in the wild west.
Cross That River is full of pleasing music, evocative of the west as it rolled out. Keyboard, percussion, guitar and violin were featured.
This is a concert version of the musical, but director Regge Life succeed in bringing much movement from the seat, and generous use of hand and arm expressions. It is a fun and moving evening of entertainment.