Golden Parachute for Van Shields
Soft Landing for Berkshire Museum Director
By:
Charles Giuliano

-

Dec 09, 2018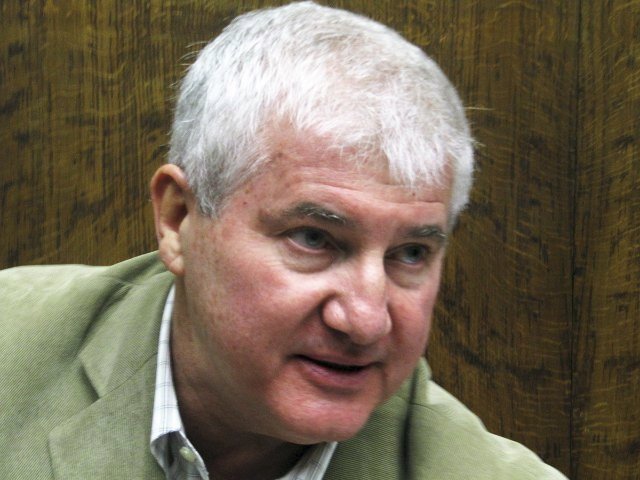 The job description for a museum director is to preserve and protect the structure and collections under his or her care. With expert curatorial advice, and a museum's collections committee, holdings are tweaked and upgraded through judicious deaccessions and acquisitions. Minor and redundant works are sold to fund the purchase of better examples that enhance existing collections.
The professional standard is to swap or sell apples for apples.
Under its former director, Van Shields, the cash strapped Berkshire Museum sold apples, works from the collection, to fund oranges, its "New Vision." While this violated tradition and professional guidelines it proved not to be legally binding.

This was played out in global media coverage. Outrage and controversy resulted in a divided Berkshire community. Activists organized protests as Save The Art.

Through successful litigation the museum and its trustees undermined professional standards. This case study has conveyed the message that museums, historical societies, colleges and libraries may sell their treasures to fund projects of their choosing.
The basic transgression is to sell fine arts and artifacts for bricks and mortar. Funding infrastructure should be the responsibility of trustees. Under a new paradigm the fox is guarding the chicken coop.

On June 26, 2017 Shields abruptly resigned, sold property, and left town. With his departure some 22 works of art, including two paintings by Norman Rockwell, sculptures of Alexander Calder, and renowned examples of Hudson River School paintings have found new owners.
Having failed elsewhere, as reported by Larry Parnass of the Berkshire Eagle, Shields came to town with a mandate to create his "New Vision." That entailed gutting not just the collection but the museum's structure to create a glass atrium. The new approach was to create a bells and whistles, interactive, educational institution with a shift from fine arts to the sciences.

The mongrel, 105-year-old institution, has always housed and programmed the fine arts, archaeology and the natural history of the Berkshires. It emulated the soup to nuts approach of London's South Kensington Museum later renamed The Victoria and Albert Museum. During an age when only the wealthy traveled, under one roof, the Berkshire Museum strove to provide something for everyone.

In funding the New Vision assets of fine arts proved to be more valuable than liquidating stuffed animals and scientific specimens. In a topsy turvy reversal its greatest strength was sacrificed to enhance lesser ones. It defies common sense to swap art masterpieces for a better frog pond.
As the center of controversy Shields assumed a bunker posture. He hunkered down, refused interview requests, and worked the shadows. Questions directed to Shields were deflected by an expensive pr consultant and attorneys.

As was true for all media outlets The New Yorker's Felix Salmon, in the October 4, 2017 issue reported that, "The museum's new P.R. representative, Carol Bosco Baumann, declined repeated requests to make anyone from the museum available for an interview."
The pressure on Shields appeared to take its toll. He took a medical leave of absence. It was speculated whether he would return to execute his New Vision. He did briefly. Part of his scheme was to rip out the historic Crane Room to create a glass atrium. Published plans and renderings resemble a hotel lobby more than a museum.
Faced with enormous outside pressure there were reports alledging turmoil in the board room. Trustees were presiding over a cultural institution branded as a pariah and not just in the Berkshires.
Now there is money in the bank, some $53.25 million, of a potential $55 million sanctioned by the courts and The Attorney General. With Shields now gone trustees are faced with paying bills and damage control.

When the museum was sliding into eventual bankruptcy there was inept marketing and pr. Under Shields, the museum failed to bring its crisis to a potentially supportive community and donors until it was too late.
Now, ironically, there is no pressing need for that appeal. Pr and marketing, however, have been upgraded to regain support and trust. It is unclear how the museum will use a windfall of resources to advance its New Vision.
With a shift of the fiscal year to January 1 reports have been filed. We are beginning to learn the cost of deconstructing the museum.
Shields was given a golden parachute of $92,000 in two payments, the second of which, occurs in the New Year. That is plus or minus the equivalent of annual salary for a mid level, regional museum. One may argue that it is money well spent.

From July 1 to Dec. 31, 2017, the museum incurred $1.6 million in legal costs. It is assumed that there were additional expenses for 2018. In April it paid off the full $1,852,426 outstanding balance on a $2 million line of credit.

The credit line and current accounting of legal expenses are close to a match. It is plausible that the museum will be billed another $400,000 to reach its projection.

With hindsight it appears that trustees facing bankruptcy gambled $2 million to reach its goal. Rather than reaching into its own pockets the trustees opted to risk spending money to make money. The estimated $2 million for legal expenses does not appear to cover marketing and pr, consulting, and other expenditures. Where did that money come from?

It would be interesting to know what Carol Bosco Baumann has been paid. Although the museum has reached its financial target she continues on the payroll. At some point her role may shift from holding off to courting the media. Moving forward the museum has a different story to pitch and that entails a new face and finesse.
When designs for the renovated museum were revealed they were underwhelming.

A company owned by a museum board member was paid $389,882 during the last six months of 2017. Some $18,087 was provided through in-kind services. The identity of the trustee and company have not been disclosed. The museum's IRS filings state that, since 2011, $578,000 has been paid to Hill-Engineers, Architects, Planners Inc. of Dalton. Jeffrey S. Noble is a museum trustee and CEO of that company. The office of the Attorney General has urged the museum to rebid its potential contracts.

With cash in hand the museum is in a position to revisit plans for renovation. Anyone familiar with the structure would agree that there is a pressing need for maintenance, repair, and refreshing of galleries and exhibitions. Recently, it sought competitive bids for roof repair and improvements to the loading dock and sewer lines.
It is not likely that designs that have cost $578,000 will be executed. The plan to demolish the historic Crane Room has not been well received. But what the museum will look like, and how it will program and function, remain to be seen.

The search continues for a new director and a perhaps a reshuffled board. It will be a mandate of new leadership to close the barn door now that the cow is out.