The Jack Quartet in Residence at New School
Exploring the Different Sounds of the Bow
By:
Susan Hall

-

Dec 21, 2019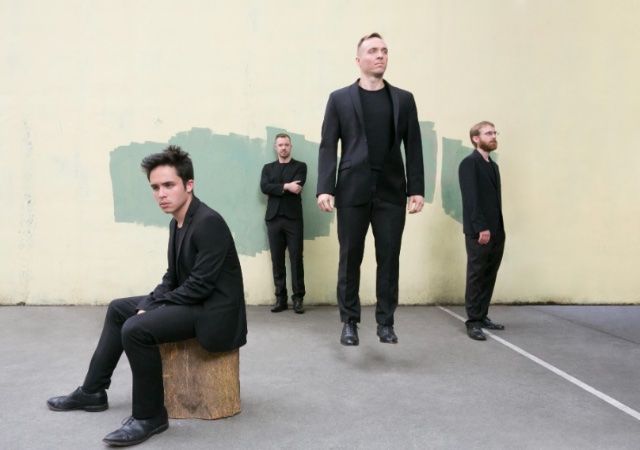 Jack Quartet is in residence at the Mannes School of Music, the New School. They opened their program with Clara Iannotta's "Dead Wasps in the Jam-Jar." The title is rich with suggestion. Wasps are not bees, but the buzzing was reminiscent of Nikolai Rimsky-Korsakov's orchestral interlude from "The Tale of Tsar Sultan." In the original orchestration, the theme is passed around, but is mostly assigned to the violin section.

Now, instead of a bumble bee in wild flight, we hear wasps whirling in a jar. After four minutes they seem dead as a sharp swirl hits hard and loud. After a torquing, we move to a jittery end and then stillness.

The anticipated composition by Lester St. Louis, who runs Spectrum in the East Village, was not ready for performance. A work by a member of JACK was played instead. Coming out of the buzz-to-death of the Wasps, the bows seem to speak to us, in a language perhaps difficult to understand, but nonetheless shaped like words.

This set us up for the conclusion placed in a poetry of quiet. Tyshawn Sorey's " Everything Changes, Nothing Changes" was written for Jack. The music is all at a whisper, harmonies shifting moment to moment. It is almost as though superb percussionist Sorey retreated as far as he could from his drums. You lean in to listen. The string instrumentalists are exposed. Yet they produce perfect sounds on the edge of audibility.
The music demands full attention. In our antic, rapid-fire world, it offers an unusual quiet, the quartet holding us rapt in its delicate bowing.
The JACK quartet gives us superb performance of the best music on the cutting edge.